The client approached us to redesign her current travel blog we give a minimal-looking travel blog and gave some suggestions to inspire the young student travellers and she was very pleased with the results.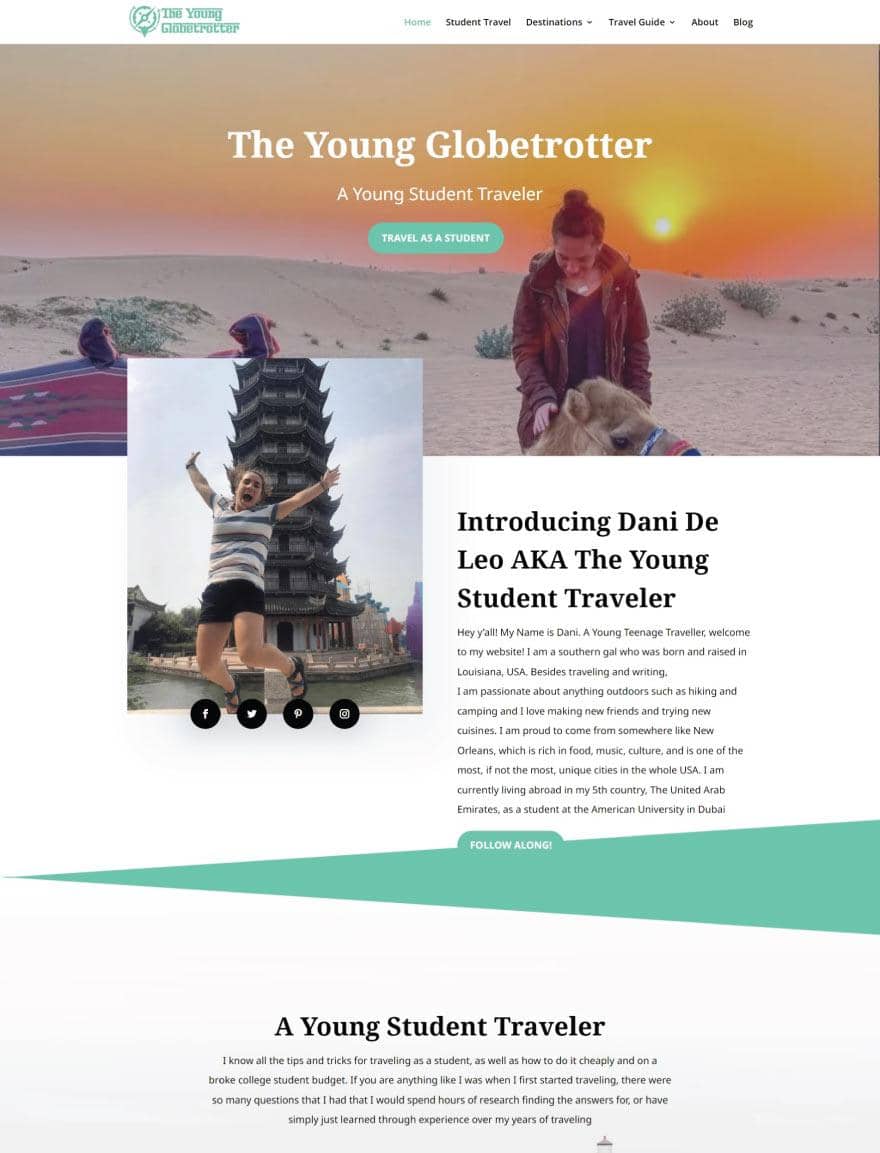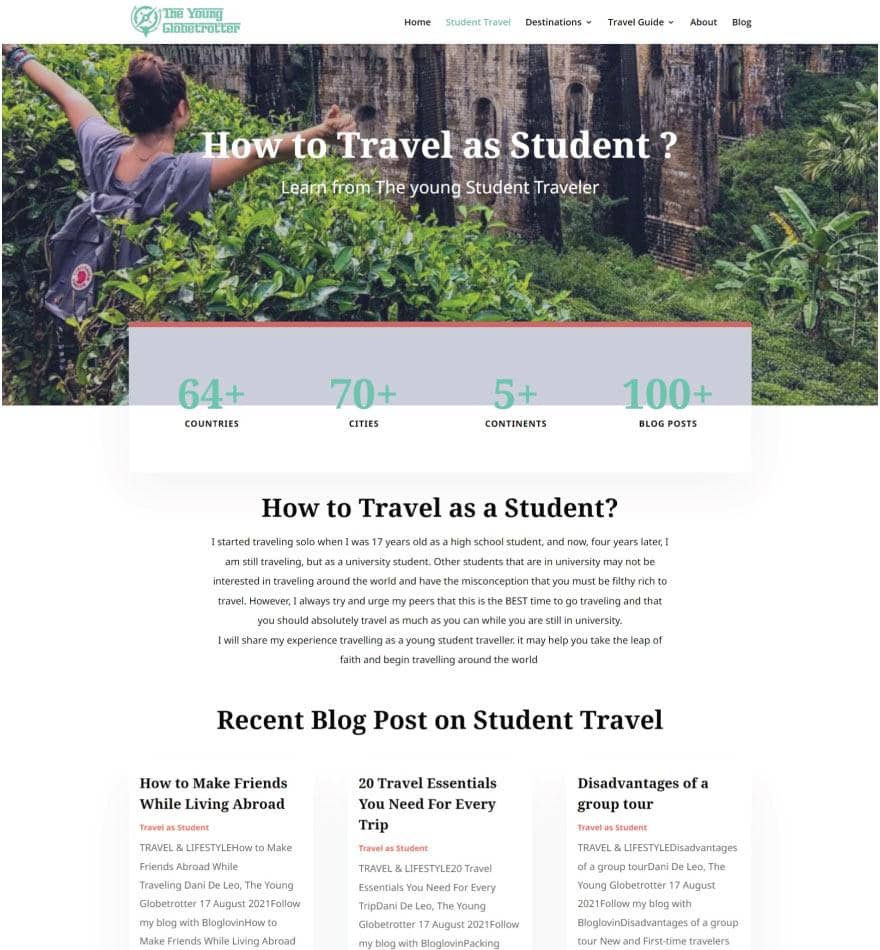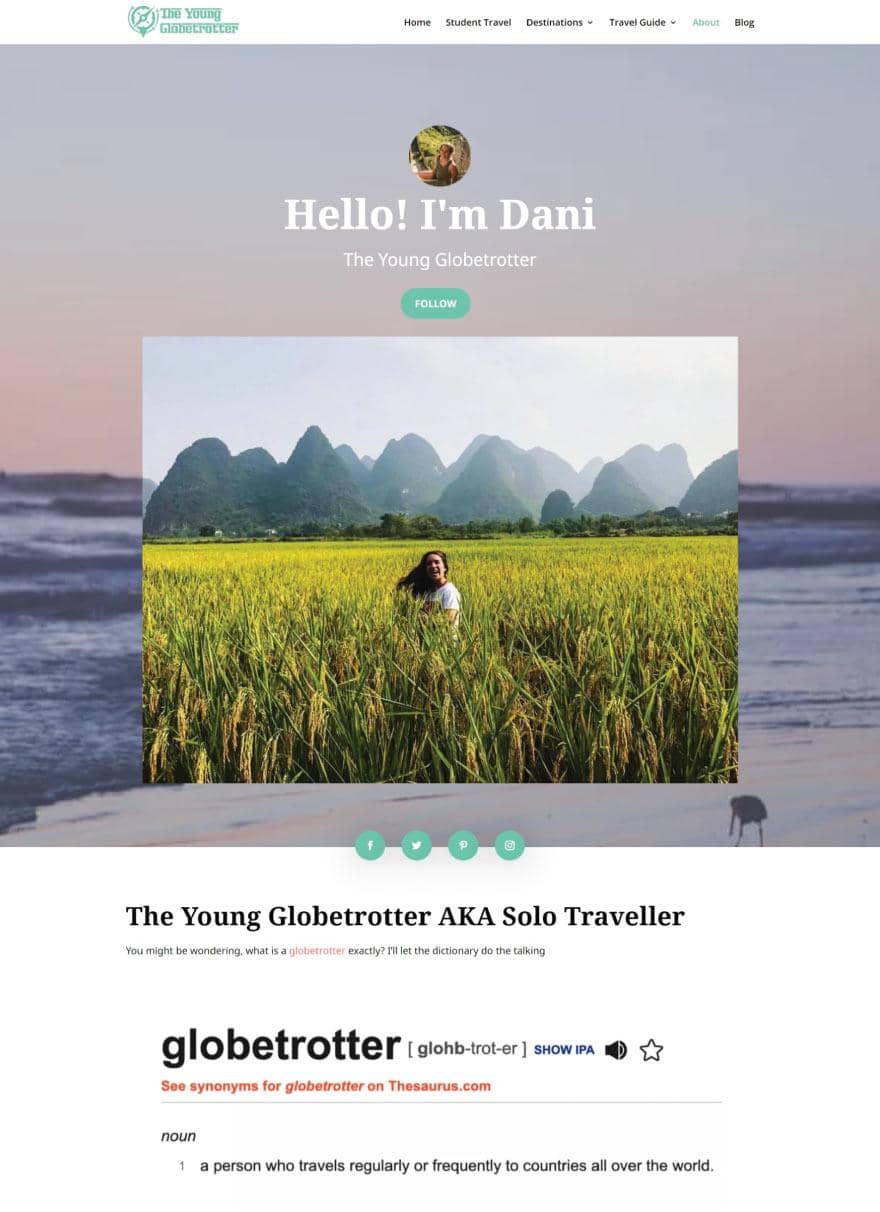 Key Features & Use cases Involved
Key features with multiple-use-cases and search engine optimization:
The travel blog was redesigned with a new, more modern look. The client was very pleased with the results. She could now share her amazing adventures with the world in a more stylish and engaging way. Her readers were captivated by her beautiful photos and interesting stories.
Aligned search engine optimized content with H1, H2, alt tags, meta description and other linking structures
She had never felt so inspired to travel and explore new places. Thanks to her new travel blog, she was able to inspire others to do the same. She loved being able to share her experiences with others and help them see the world in a whole new way.
To help first time user and non-paying users make purchase decisions, social proof and social narrative was put on display