Sharp time cinemas is a film production company based in Alappuzha. They approached us to create a website to showcase their services to the target audiences  we build them a modern looking website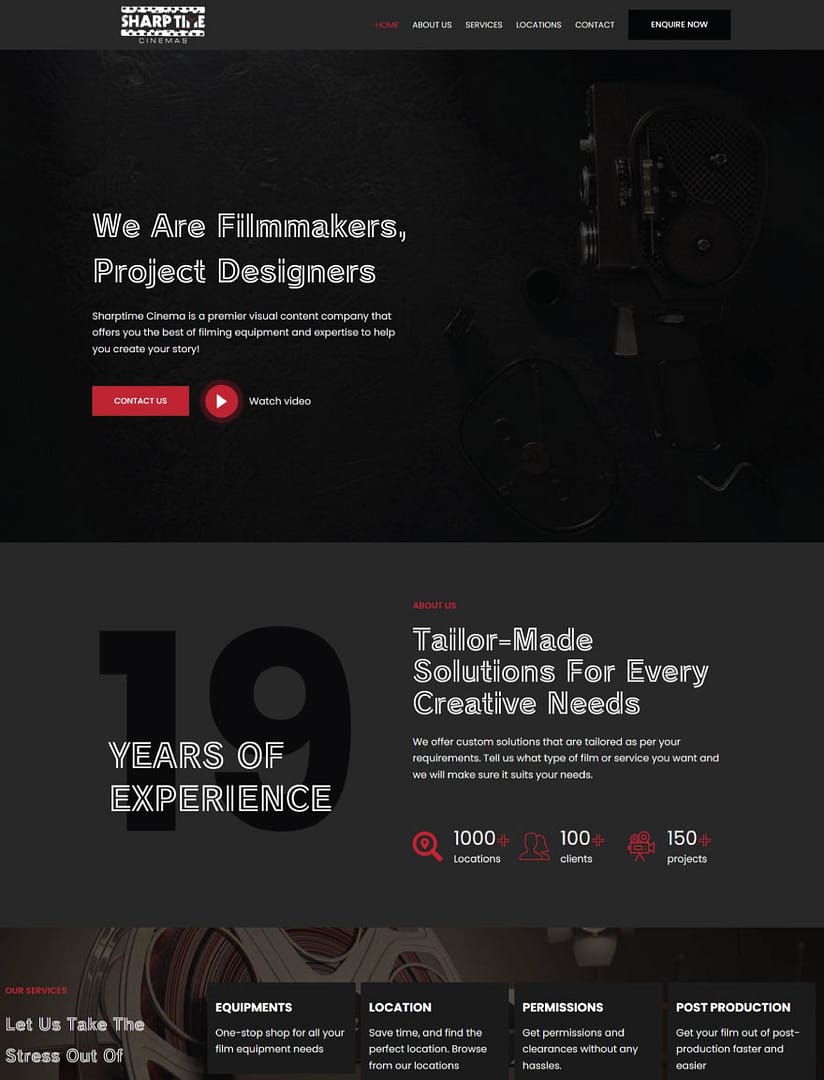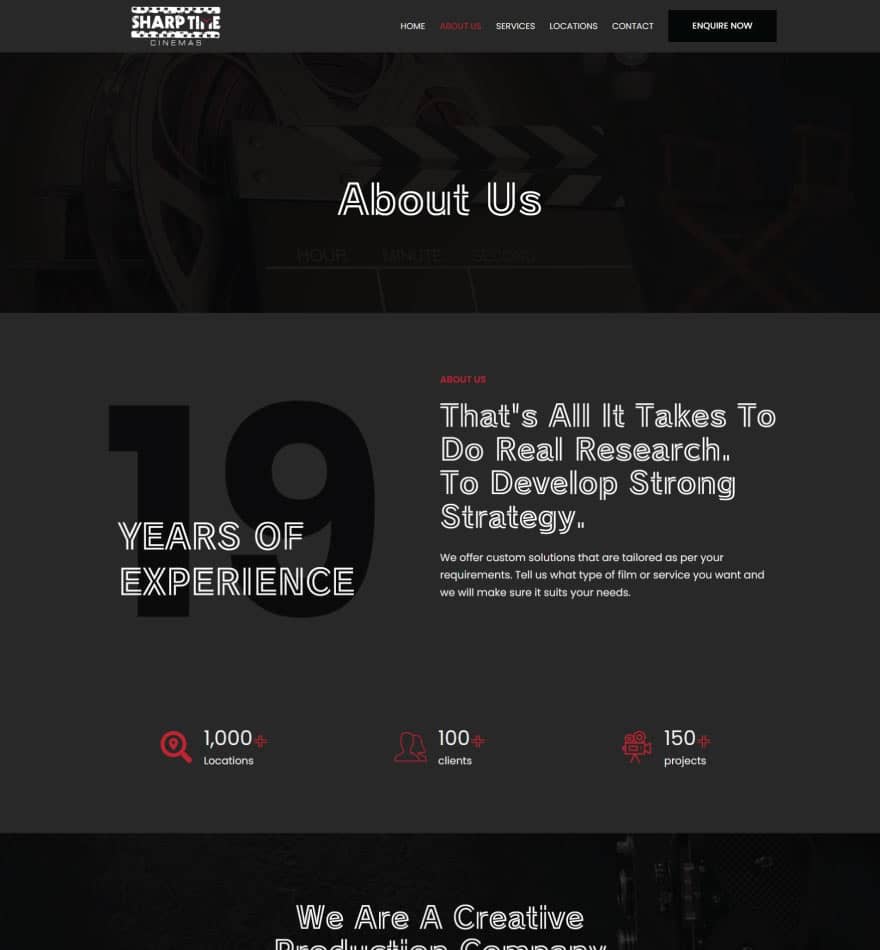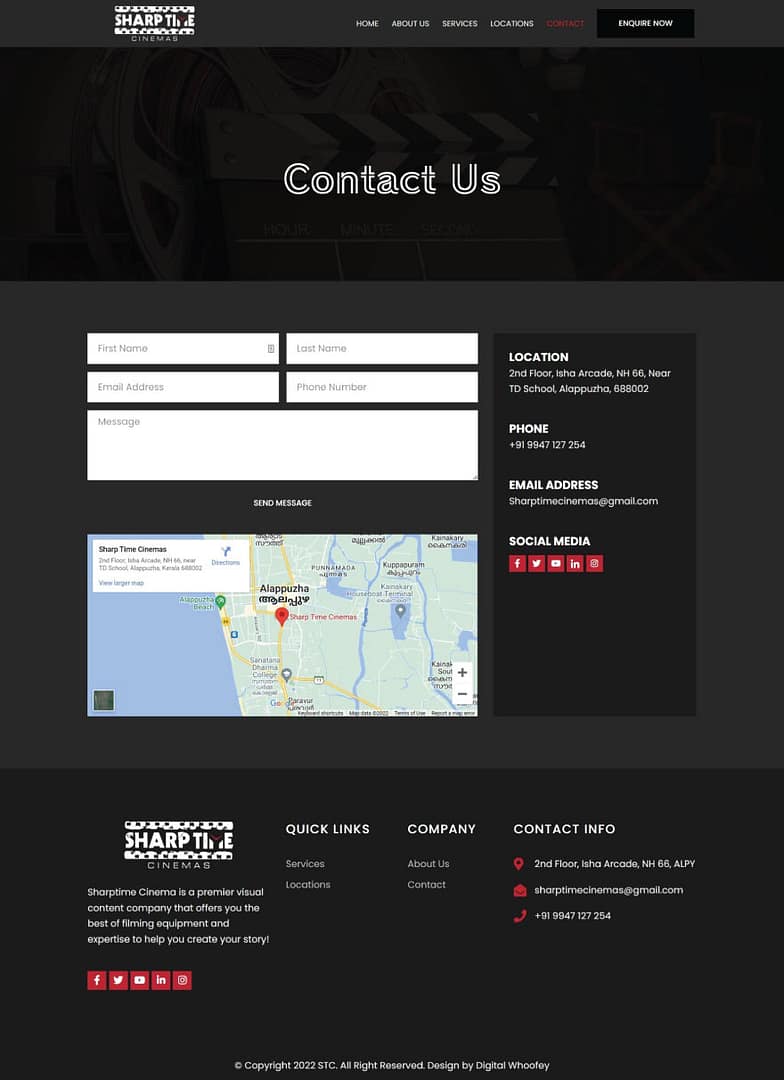 Key Features & Use cases Involved
Key features with multiple-use-cases and search engine optimization:
We created a modern and immersive experience to showcase their services. The website features beautiful photos and videos of the Production firm, as well as information about the different services they offer.
We also integrated social media functionality so that users can easily share sharptime cinemas content with their friends and followers. Overall, we're very proud of the end result and we're confident that Sharp time cinemas will be able to use their new website to reach a wider audience and continue growing their business.