Seventh Blends approached us to redesign their eCommerce site in order to increase their online sales and strengthen their brand continuity online and offline. We created a minimal and immersive experience to showcase their Products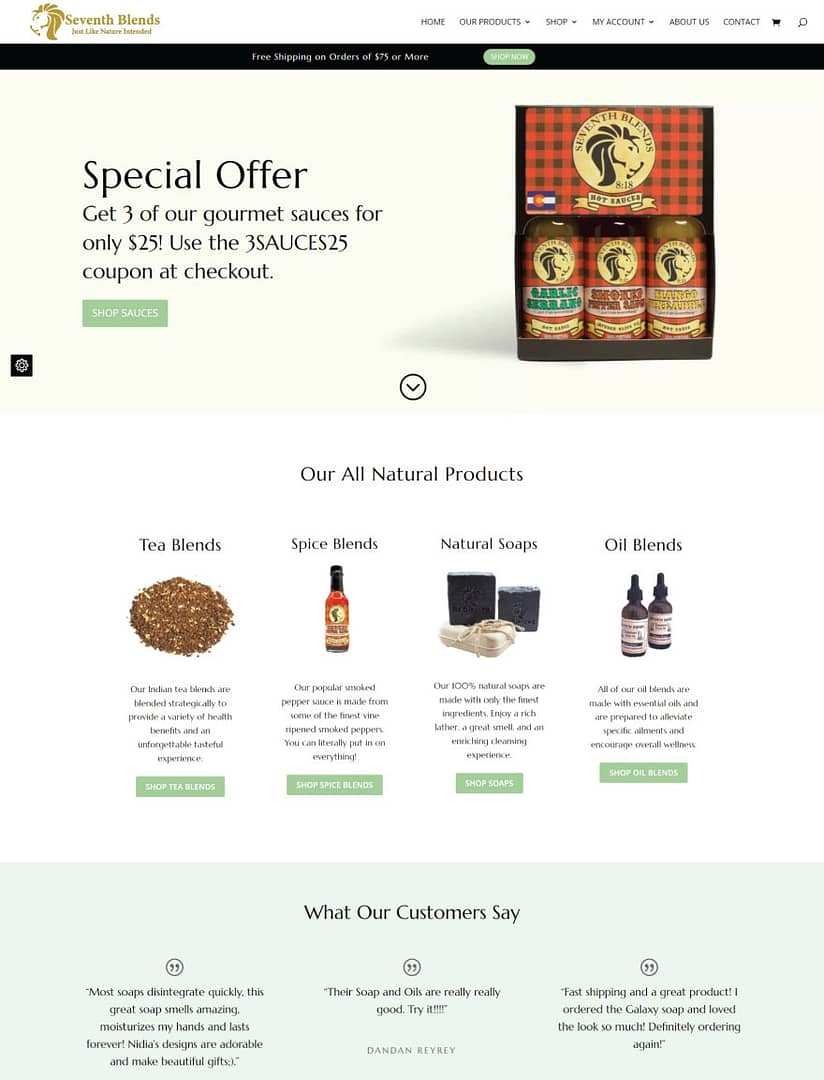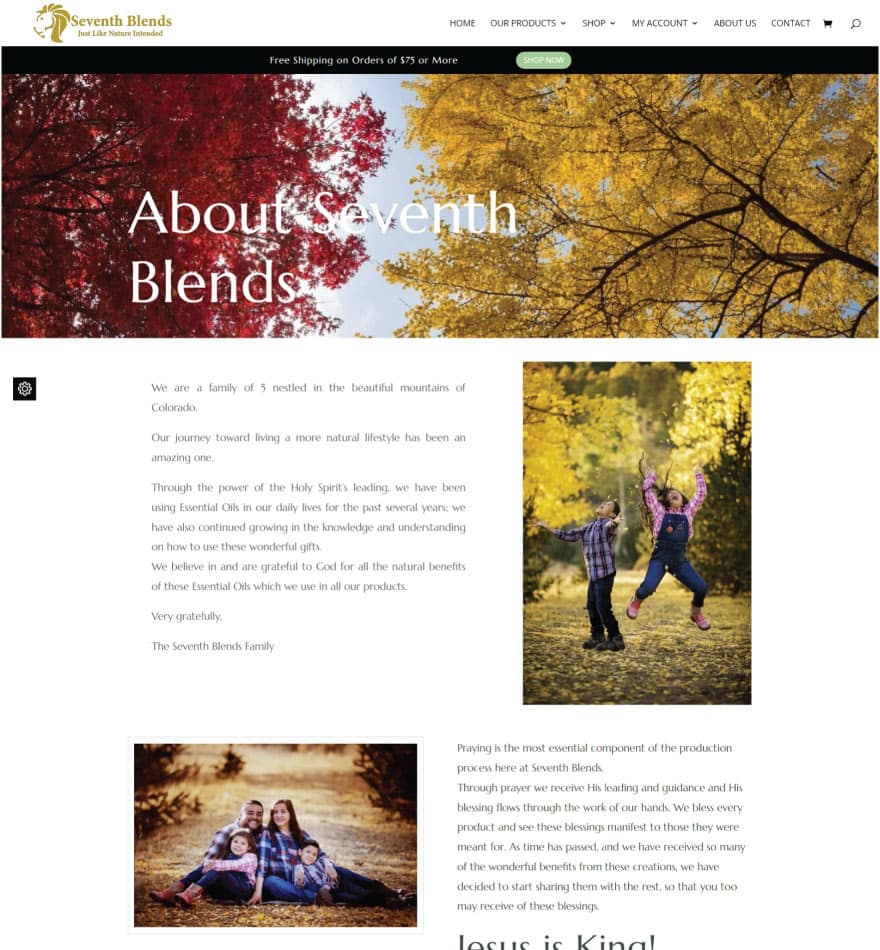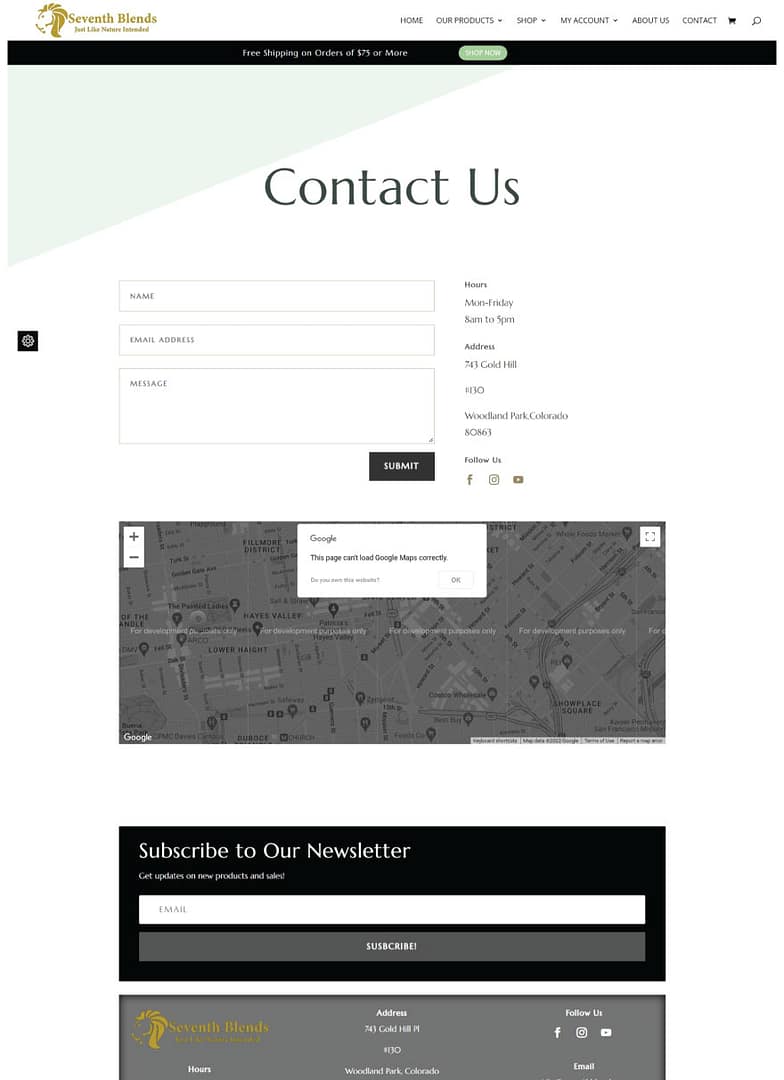 Key Features & Use cases Involved
Key features with multiple-use-cases and search engine optimization:
To help different target personas find the needed products we developed multiple use-cases for end-users to help them get easy access while shopping for oil blends, spice blends, tea blends, and natural soaps
Aligned search engine optimized content with H1, H2, alt tags, meta description and other linking structures
Made a super responsive mobile-friendly website which had quickly loadable web pages for the shop, our products, cart and checkout to help users do shopping very quickly without any glitches, thus, we created good experiences
To help first time user and non-paying users make purchase decisions, social proof and social narrative was put on display
Overview of customer delight development at Seventh blends
A recognized and innovative leader in the business of tea, spice, blends, and soaps. Colorado-based Seventhblends has delivered a memorable customer experience and provided a distinctive branding so that the perception of each of the products results in heightened customer delight. The bespoke strategy for each product and website was needed as the look, feel, thought and voice of the brand needed to have a premium experience.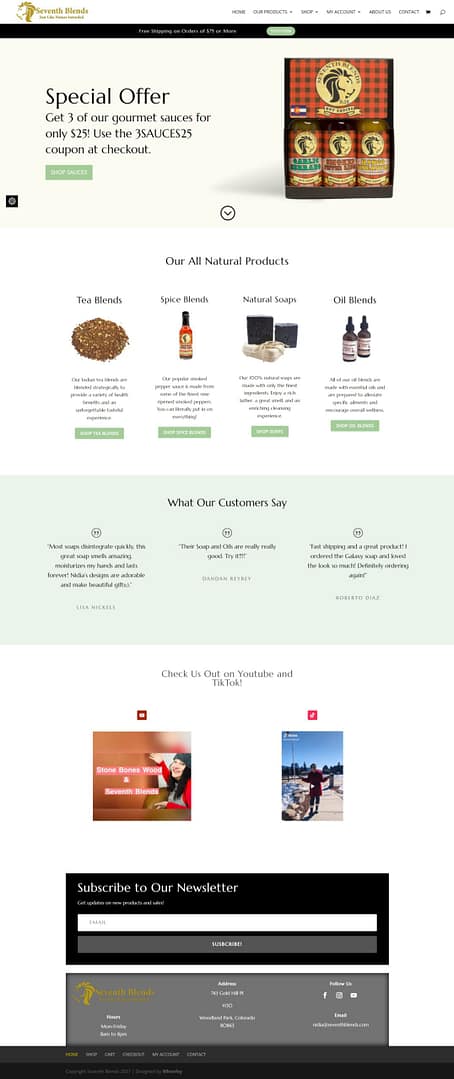 The Website and Content Challenge with Solutions

A good number of product-focused design was needed. Our team sat with the founder to understand the different attributes, features and consumer psychology related to each product. We designed the web design robustly and focused on memorable ecstasy in the web experience at Seventh Blends. Brand disparities were observed throughout the marketing and technology cycle which we eradicated by creating a premium branding design. Legacy tools and generalized strategies posed a challenge for bespoke advertising and tailored marketing, hence we eradicated them by the latest design and marketing technology.
Hypothesis of the Strategy 
Since a reputed brand is built on the ethos and pathos of the customer's delight, our marketing effort was re-defined using the eclectic mix of product-led web design and original content development, the geographic demands and the targeted customer segment were considered while making the digital technology. All soaps,
blends, tea, and spice's key differentiators were identified, and campaigns, analytics and tech-stack were optimized with a sole focus on keeping the distinctiveness and memorability of the brand. Our upgrades were done to ensure we defend our market positioning and premiumness against others. Through bespoke strategy and beautiful design, we stood our ground and delivered extreme beauty and moments
Beautiful product-led website design was made with the key alignment to customer delight, product beautification and memorable branding. The original content was then put under the website with distinctive branding to ensure customers are hooked with the website's design, content and feel. Advanced technology was used in the development process to ensure optimal multi-use of the website. An effort was made to remove historical errors and lags. The website was cleaned using product-by-product quality assurance checks. Special focus was given to user flow as our goal was to ensure high conversions and ease of customers in the purchase decision.